Your Vestor site comes with three color schemes out of the box. You can also create your own Custom color scheme.
Change the color scheme
Navigate to Design in the left-hand menu, and then click Colors. Here you can select the color scheme for your site.
Select a color scheme from the current options. The preview on the right will be automatically updated.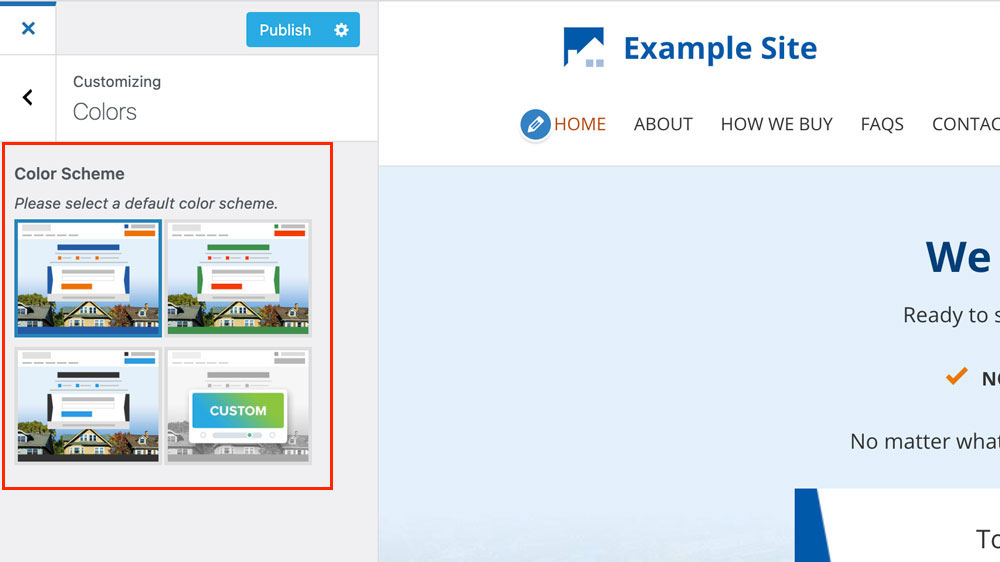 Custom colors
You can create your own custom color scheme. To do so, select the option labelled "Custom" under Color Schemes. Then select new colors for the fields below. You can use the color picker to try and find a color you like, or enter in an exact hex code if you know your brand's colors.