Overview
By default, your site is visible to search engines and has been technically optimized to meet moderns standards for best SEO practices. When you create your site, it will not immediately show up in search results. Google and other search engines take time to crawl your site (ie. detect and collect data). No one can say the exact amount of time it will take before you see your site in search results, but it can take anywhere from several days to several weeks. The best method for speeding up this process is to use a tool like Google Search Console (see below).
Recommendations
We've built our Vestor sites to be optimized for quality search ranking. There are a few recommendations we can make to optimize your site even further.
Fill in the Site Options
Providing proper details about your company is essential. We highly recommend filling out all of the fields under the Company Information tab, at the very minimum. Learn More: Site Options
Add a custom logo
Having a quality logo is not only beneficial from a branding perspective, but from an SEO one. In order for our sites to generate valid structured data, you must upload a custom logo. Learn More: Logo
Use Google Search Console
Search Console provides a lot of usefulness for website owners. It will notify you of issues with your site, let you keep track of what search terms people are using to find you, and allow you to fix issues proactively. Set up a free account here.
To confirm you own the site with GSC, we recommend using the Domain method when GSC asks you to select a property type. This will require you to connect with your domain registrar, so you must be logged in to that account for it to work.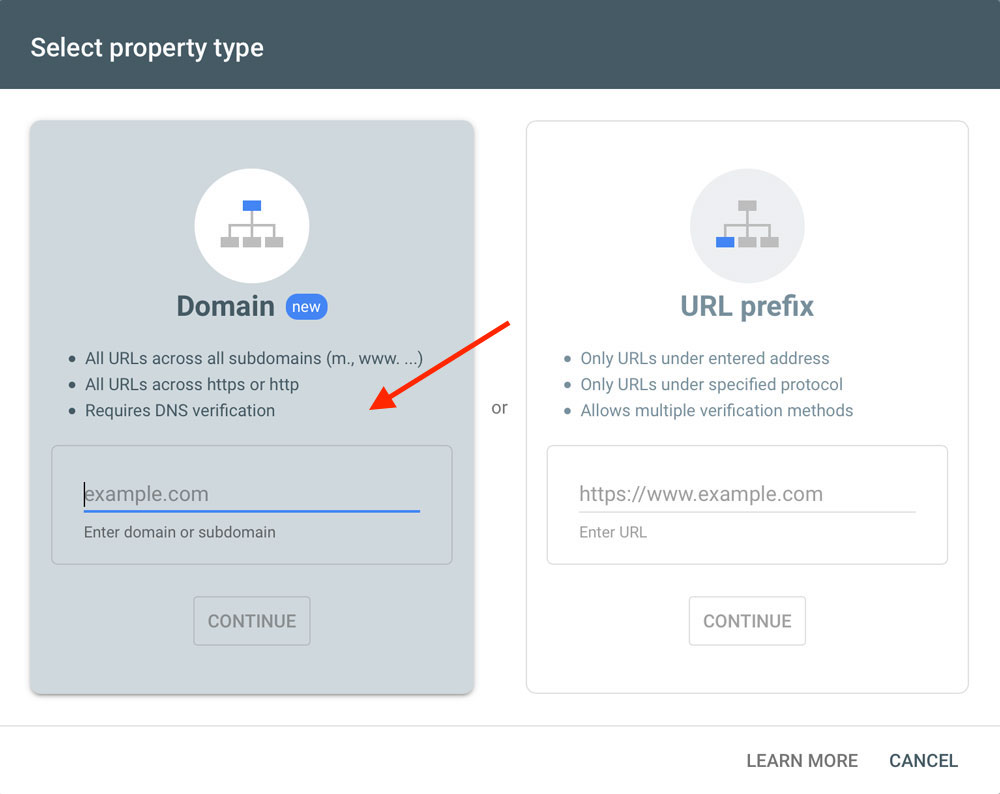 Submit a sitemap to Google Search Console
Every Vestor user can find their sitemap at your-site.com/sitemap.xml, just replace your-site.com with your actual domain. For more info, please read the Google instructions for submitting your sitemap.
Turn On/Off Search Engine Visibility
You can control whether your site is visible to search engines or not. By default, your site is set up to be visible to search engines. If you would like to hide your site from search engines or verify that it is visible, go to Settings > Advanced and change the setting under Site Engine Visibility.