Change your Site Title
Go to Settings > Basic. Edit the Site Title field.
The Site Title, by default, is used in every page of your site as part of the search engine page title. We recommend entering your company name here.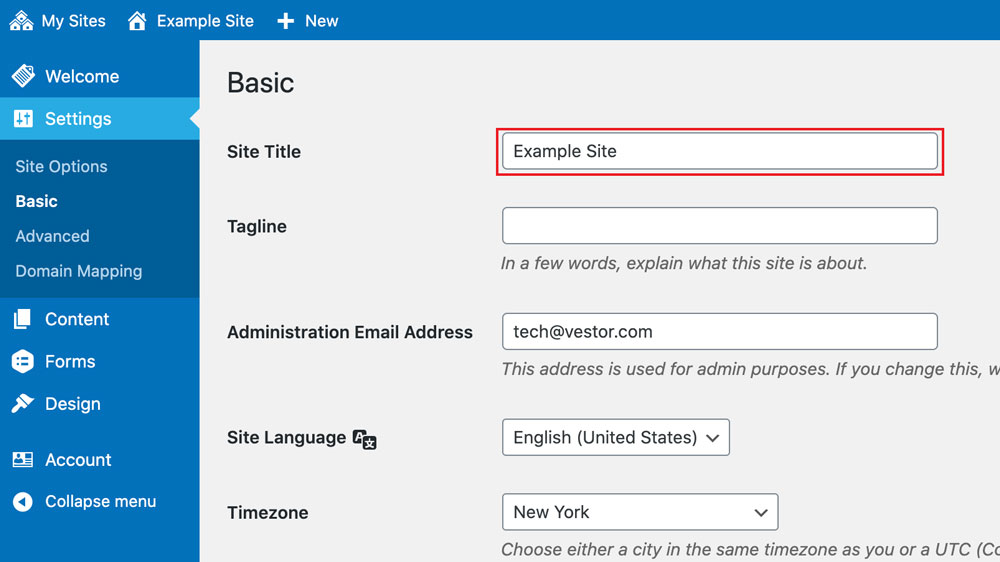 Set your Site Options
Go to Settings > Site Options. We will cover the basics in this guide. To read more about all of the Site Options, view the Site Options article.
Add your Company Information
All of the fields on this tab should be filled out completely. The settings under this tab have an impact on your SEO (Search Engine Optimization). You should enter your official company contact information here.
Set your Target area
The most important field on the Targeting Information tab is the Target Area. Please enter the name of the area you want to target, in general and throughout the site, in plain English. Ex: "Atlanta, GA", "DeKalb County", "the Greater Metro Atlanta area", etc.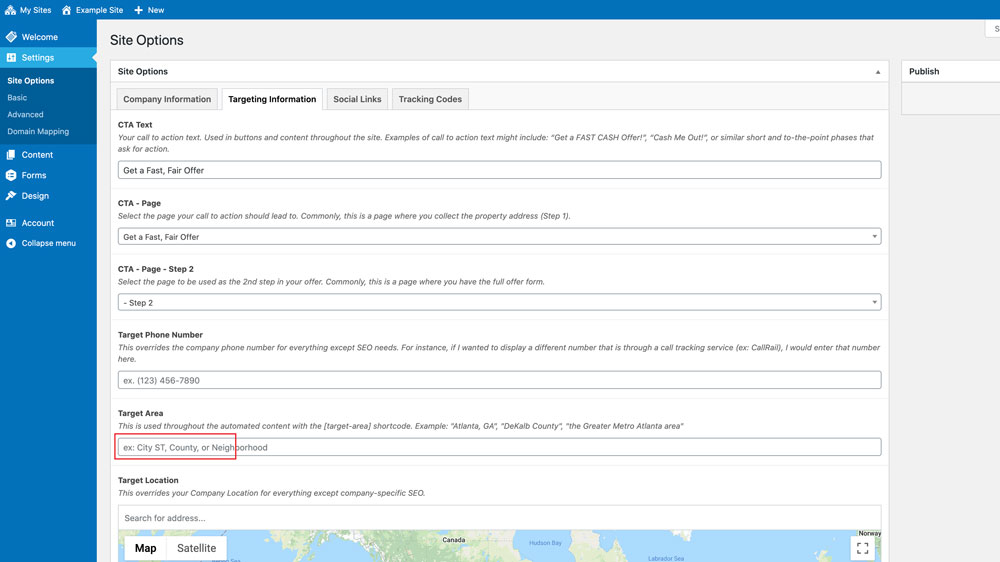 Customize the Design
Add or create a logo
Go to Design. Click Branding. For more information, read our Logo article.
I already have a logo:
Under Custom Logo, click "Select image". Click the "Select files" button under the Upload Files tab. Select the image on your computer to upload.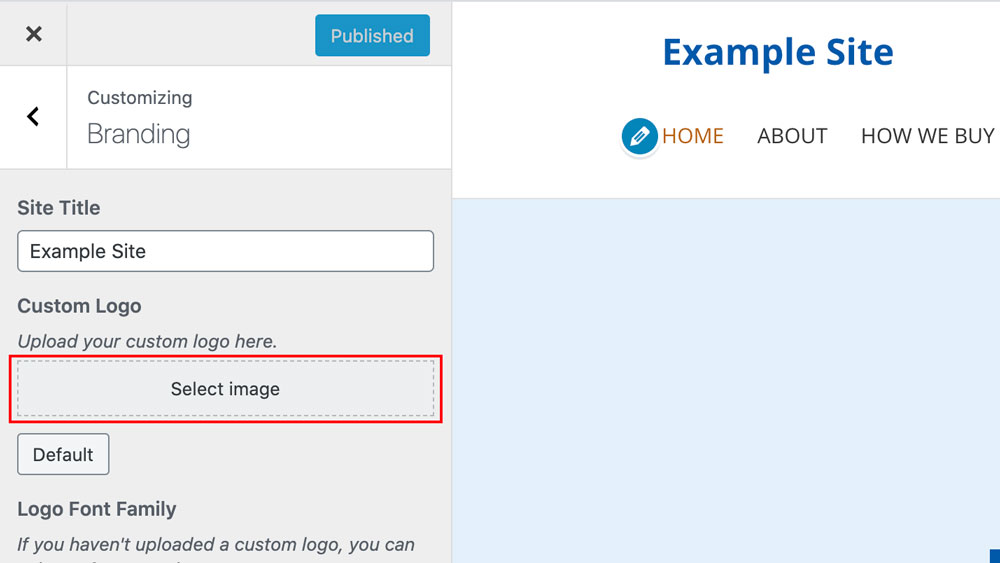 I need to create a logo:
Turn on the switch for the Logo Generator. Then, select a Logo Font Family to use with your Company Name and select a Logo Icon (or select "No Icon" if you'd prefer to not use one). The preview on the right will automatically refresh.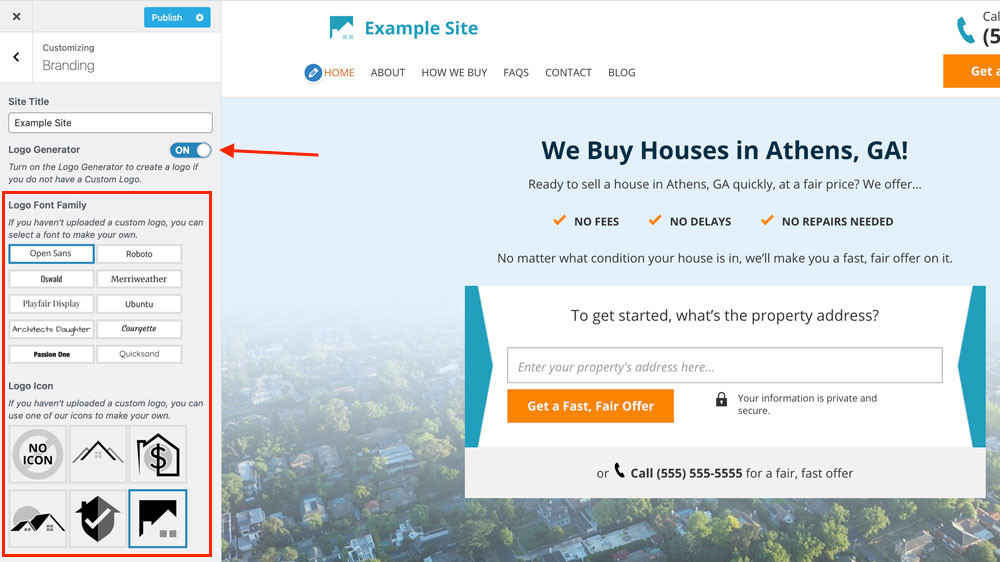 Choose a color scheme
Go to Design. Click Colors. Pick a color scheme that most closely matches your company branding. If you wish to use the Custom Colors, make sure to select the Custom color scheme. For more information, read our Colors article.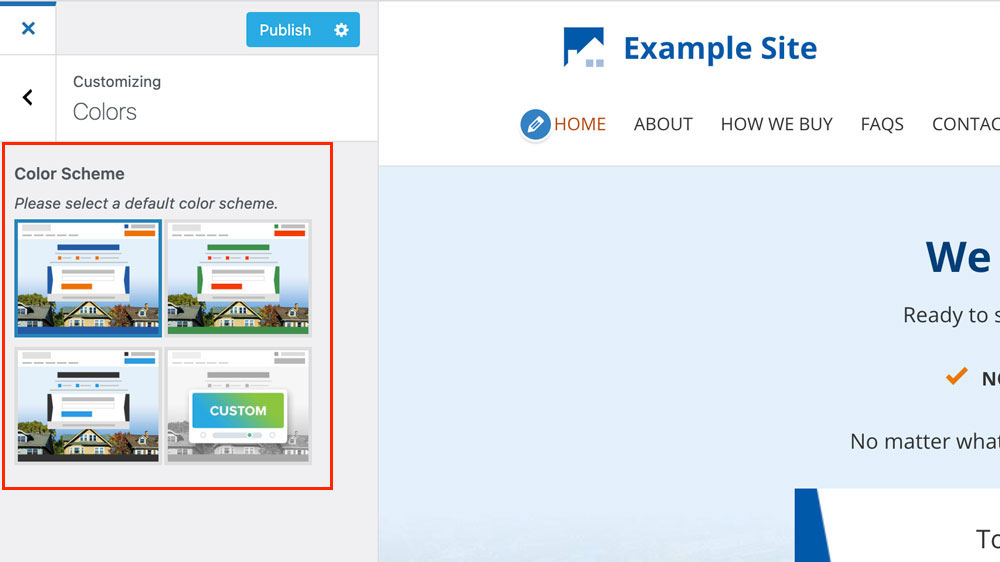 Launch your site
If you've completed all of the steps above, you've handled all of the basics and your site is ready! If you'd like to personalize your site even more, take a look through our other Help Center articles.