Overview
Locations allow you to add additional pages to your site that are optimized to promote SEO (Search Engine Optimization) for location-specific keywords.
Add a new Location
Go to Content > Locations. Click the "Add New" button.
When a new Locations page has been added, the content is automatically generated. You are free to edit, delete or rearrange that content as you wish.
Configure the Location
The Page Title you enter for your Location will be used as the target keywords for that page. We use the [page-title] shortcode throughout the automatically generated content for Locations. At this time, you cannot set the default content for these posts and must start with our prebuilt content for each new Location. The ability to customize the defaults for this may be added in future updates.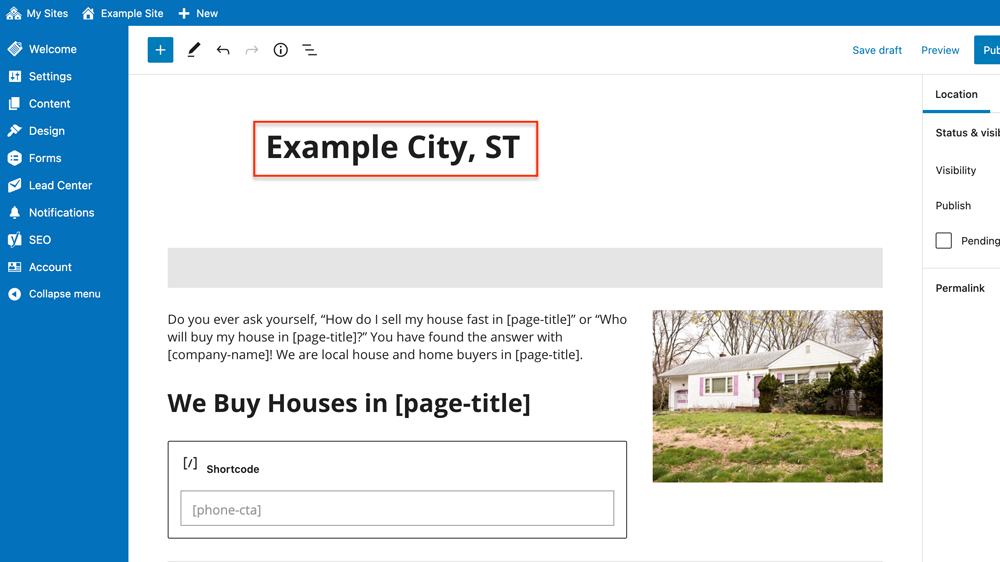 Create A Locations Menu
Coming Soon